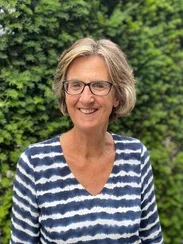 Floor Hennekes – van Rosmalen
It is my mission to let you experience your own strength and gentleness and to strengthen your self confidence. You are in charge.
I listen to your wishes, potential fears and ask more fundamental questions when necessary. I support you, next to thinking, to feel and to trust on your intuition. In this way you can prepare for the delivery in a relaxed manner.
During the entire delivery I will be there for you (and your partner). I am loving, calm, emphatic, decisive and connective.
As doula I use my broad experience in coaching, family constellations, management, orientation on being and yoga.
In preparation for the birth of your child it can be very helpful to have a family constellation to gain better insight into the systems in which you participate. Also in that area I am certified and will be happy to coach you.
Location
Contact information
Tenierslaan 15,
1412 JE, Naarden
0653475265