Would you like to become a doula?
Since the most recent years (+/- since 2005), also in the Netherlands, doula's have become more popular and have been added to birth teams more and more. Even though we have an unique homebirth midwifery and 'kraamzorg' system that's unseen in any other country throughout the world. Homebirth figures are actually dropping rapidly and a professional doula can be of great benefit throughout both homebirth and clinical birth settings. This, sadly, has to do also with the lack of caretaking staff in both hospital settings, kraamzorg/ maternity care and midwifery practices. There simply is not enough staff to stay throughout the whole birth, which actually is what a doula does. When a pregnant woman and her partner want to have 100% certainty of whom is attending their birth for the time they need the support for, hiring a doula is the most logical option. A doula is there to be added to the birth team, not as a substitute of anybody. Most doula's also offer add-on services such as pregnancy massage or even in person courses such as private child birth education sessions or hypnobirth classes. There are doula's who guide 5 women through birth during a year and have a part time job on the side. There are also full time doula's around who guide over 50 births a year. Nowadays we even have postpartum doula's next to birth doula's, bereavement doula's, religious doula's......There is whole world out there of doula's who are ready to guide you through whatever birth path you are on.
Should you want to become a doula and follow a training in the Netherlands, there are several options. You can follow classes online or have an in person training in both English and Dutch all over the Netherlands. Of course you can also follow your training elsewhere in the world. To be able to understand the Dutch caretaking system this platform does advise you to have an (add on) training somewhere in the Netherlands before you start participating in the Dutch caretaking field.The Dutch Association of Doula's (de Nederlandse Beroepsvereniging voor Doula's) NBvD offers all doula's throughout the Netherlands an opportunity to become a member when you agree to follow a few rules and comply to a certain level of professionality.
You will need to upkeep your membership and renew it every year after which you can benefit of a few advantages. The NBvD strives to have as many doula members as possible and is managed by fellow doula's from all over the Netherlands. You do not have to be a member of the NBvD however, to work as a doula in the Netherlands. More info to be found at www.nbvd.nl
Doula trainings
You can find several doula trainings online being taught in both Dutch and/ or English by either Dutch doula's or teachers of other nationalities. Some trainings you will have to follow in person, others you can go online for. Below mentioned Dutch doula trainings have asked to be mentioned on this platform.
Doula-opleiding In Bloei
To be translated still!
De onderwijsprogramma's van Doula-opleiding In Bloei zijn gebaseerd op professionaliteit en kwaliteit. Alle vakinhoudelijke kennis en praktijkvaardigheden die je nodig hebt als professioneel doula, komen aan bod. We onderscheiden ons, met extra aandacht aan de psychosociale aspecten van het vak. Denk aan: angst, adhd, autisme, depressie of sociaal-emotionele gevoeligheden. Bij In Bloei leer je hoe je als doula aanstaande ouders goed kunt bijstaan. juíst in deze situaties.
Ook focussen we op persoonlijke ontwikkeling, op verbinding en op leren in groepsverband. Elke student krijgt persoonlijke begeleiding van een ervaren mentor, formuleert persoonlijke leerlijnen en neemt deel aan  groepslessen en intervisiegroepen gedurende de hele opleiding. Bovendien steden we aandacht aan ondernemerschap en het opbouwen van een beroepspraktijk. Zo werk je er stap voor stap naartoe, een gecertificeerde, goede en succesvolle doula te worden.
De voordelen van Doula-opleiding In Bloei op een rij:
keuze uit klassikaal of online beroepsonderwijs;
een uitgekiend studieprogramma met inhoudelijke vakkennis, praktijkervaring en persoonlijke ontwikkeling;
expertise in emotionele ondersteuning vanuit psychosociaal perspectief;
docententeam van ervaren doula's en gespecialiseerde vakdocenten;
persoonlijke mentorbegeleiding voor elke student;
aandacht voor persoonlijke ontwikkeling en studievoortgang;
aandacht voor ondernemerschap en het opbouwen van je eigen beroepspraktijk;
optie om keurmerk In Bloei Doula® te voeren;
vervolgopleidingen, specialisatie en intervisie voor afgestudeerde doula's;
onze opleidingen tot geboortedoula zijn erkend door de Nederlandse Beroepsvereniging van Doula's.
Meer info: doulaopleidinginbloei.nl
Facebook: www.facebook.com/doulaopleidinginbloei
Instagram: www.instagram.com/doulaopleidinginbloei
Email: info@doulaopleidinginbloei.nl
Telefoon: 0614197620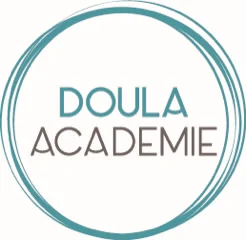 Doula Academie
Do you feel you can be of added value during childbirth, wherever that may take place? Specialize your doula skills in clinical birth settings and be of help to women with a particular fear of hospital birth.
De Doula Academie offers professional doula trainings for both birth- and postpartum doula's. In a thought through programme, specially designed to be able to have a flying start as caretaking entrepreneur, you will get taught both business and practical doula skills. De Doula Academie offers you a solid base to build up a thriving doula practice. De Doula Academie teaches principally only in Dutch. We believe you need to be able to speak at least Dutch at a base level to be able to understand our teachers but also the caretakers during birth. We have a lot of English written articles in our readers and hand outs so proper knowledge of English is a must is and also asked from our Dutch students. But it's not only understanding what you learn, it's also about being able to facilitate the best possible communication in the work field which is what you need Dutch for. We take special notice to teach you Dutch medical language so you can be the communicating bridge between caretakers and your clients should anybody not master the English language well.
Since 2020 de Doula Academie offers a basic doula training (Basiskennis- en Praktijktraining voor Geboorte doula's) to any birth doula who wishes to start fresh. If you've already been trained by another doula school in either the Netherlands or abroad, you can start at our additional add on birth doula training (Additionele Klinische Kennis Training) and skip the basic birth doula training. This is an ideal start if you've recently arrived in the Netherlands. You need to speak the language (at B1 level), feel like you want to revive your doula biz anew and get a proper insight in the Dutch medical and home birth system. We expect you become a member of our Doula Academie certified doula community and would love to see you back to keep on connecting with each other. We have trained Dutch doula's who work in Italy and Africa as well as having trained expat doula's who are not natively Dutch and work in the Dutch doula field. There are many options for you too! Just as long as you come back after 2 years to follow another round of education and certification. We are quite strict in what we ask from our Doula Academie doula's to keep up our level of quality!
The postpartum doula training (Kraamdoula Training) is focusing on giving doula's extra skills to offer to new families next to and right after the kraamzorg/ maternity nurse has left. You will have a thorough understanding of the differences between a kraamverzorgende and a postpartum doula so you can offer a truly different (more holistic and physical) approach. You will be able to take care of both mother and the newborn and will be also trained as a first aid specialist for both babies, young children and adults with official reanimation certificates to prove that. After 2 years you will have to certify yourself again to be able to keep on calling yourself a Doula Academie Kraamdoula. That is how we safeguard the quality of our Academie doula's.
An unique aspect of de Doula Academie is the proven successful team of Doula teachers who are willing to share their level of expertise and experience with you. You can soak up all the knowledge and be guided by both your doula buddy and your doula mentor throughout your training as well as afterwards when you start working as a doula. Our lovely teaching location, an ancient Dutch farmhouse, just outside of Amsterdam Noord (in Monnickendam) will feel like your doula home. This location is also used for add-on trainings. Senior doula's Maartje Bruning, Denise van Eeden and Catharina Ooijens are part of the founding and teaching team at de Doula Academie. De Kraamdoula Training is being taught by the famous author, TCM specialist, former midwife and acupuncturist Jacky Bloemraad- de Boer and lactation consultant and former midwife Marieke van Luin.
More info: www.doulaacademie.nl
Facebook: www.facebook.com/doulaacademie.nl
Instagram: www.instagram.com/doulaacademie
Email: maartje@doulaacademie.nl
Telefoon: 0657195819 (tussen 9 en 17 uur)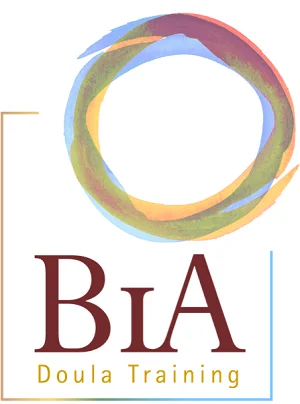 BIA Doula Training
BiA Doula Training offers an allround and comprehensive training to become a professional birth doula. Central to the training are in-depth knowledge of physiology, the doula role, communication, collaboration with medical care providers, and self-reflection. You will be taught everything you need to support clients in any setting, whether at home or in the hospital, whether in a birth pool or with pain medication.
BiA is an acronym for Being in Action: one of the core principles we impart in the training. The basic skill of a doula is to be fully present, in her/his/their own body[1], in the room, with the birthing person and the partner. She knows how to remain calm and present without judgment to the process that is unfolding. From this core principle, she can act and give tailored support.
BiA Training wordt vormgegeven door Jennifer Walker, Marlies Phielix en Joyce Hoek-Pula, alle drie zeer ervaren en actieve doula's met veel ervaring in het lesgeven, zowel nationaal als internationaal. Wij hebben een solide en liefdevolle band, waarin vertrouwen, wijsheid en humor vrij kunnen stromen wanneer wij lesgeven. Marjolein Blokker ondersteunt ons in alle organisatorische zaken - zij is onze administratieve doula!
The doula training is structured modularly. It starts with reading the books and additional training materials prior to the 4-day Foundation Training. The training uses a variety of teaching methods, including hands-on exercises, role-playing, demonstration and reflective exchange. This facilitates integration of acquired knowledge and embodied learning. You will always be taught by two trainers, allowing for variety and 1-on-1 attention while practicing.
After the Foundation Training, you can immediately start working as a student doula. The rest of the modules of the certification programme, which includes 3 client trajectories, three internships and the 3-day Advanced Training, you plan according to how it fits into your life. You have a total of 2 years to certify - usually this happens between 9 months - 1.5 years.
During the entire time of the training, you will have a personal mentor who is available for your questions and coaching. In addition, we host online and in-person Reflect & Recharge meetings every 6 weeks. There is also a large online BiA community, where you can pose your questions and share your stories.
The training is offered 3 times a year, both in Dutch and in English. The training requires professional and intellectual skills at the level of a Bachelor's degree holder. BiA Training offers a variety of continuing education courses and additional trainings each year which are open to all birth professionals.
1] A doula can identify as female, male, transgender or non-binary. Currently, 99.5% of doulas identify as women, which is why we use "she/her" in the rest of the text.
More info: biadoulatraining.com
Facebook : https://www.facebook.com/biadoulatraining/
Instagram : https://www.instagram.com/biadoulatraining/
Email : doula@biadoulatraining.com
Telefoon : Joyce : +31618293941 Marlies: +31643570505