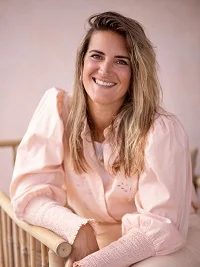 Marijn Molenaar
Let it grow, let it grow. Let it blossom, let it flow!
An upcoming birth evokes all kinds of emotions. Joy, but you may also feel insecurity and tension. As a doula I offer you emotional support during your pregnancy. During the prenatal visits we dive into your depth, I give you the information you need so that you are well prepared and we set up a personal birth plan. In addition, you will receive a relaxing massage at home towards the end of your pregnancy!
During childbirth I support you and your partner mentally & physically. If you make me part of your birth team as a doula, you are assured of continuous care, whether you give birth at home or in the hospital. That gives confidence and peace of mind! Birth photography is included in the package I offer. I wish all parents beautiful pictures of the process and delivery!
As a doula I focus on complicated pregnancies or pregnancies with a medical indication. And because I'm a twin mom myself, twin pregnancies! Of course you are also very welcome if you want to give birth at home!
In addition to my work as a doula, I also work as a self-employed maternity nurse (kraamzorg) with a holistic vision. This allows me to support you, your partner and your baby ('s) during the entire period of pregnancy, labor and the postpartum period. A familiar face who knows your whole story and supports you during this life-changing period. Because I am certified as a maternity nurse, if you give birth at home, I can assist the midwife during the delivery. And if you need emotional or practical help after the maternity period, I can support you as a postpartum doula.
I look forward to meeting you soon!

Location
Contact information
Edammerstraat 10,
1023vb, Amsterdam
0630988112